Personal Hosting Plan
              Great for a starter website…..Upgrade on demand!
5,000 MB disk space for web pages, databases and mail
A FREE TLS Certificate is included to secure your website and email
Unlimited bandwidth
A FREE Domain Name* (.com , .net, .uk ) with annual hosting 
Five sub domains
     Five Parked Domains
One addon domain for multi site hosting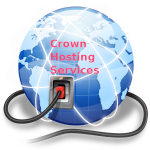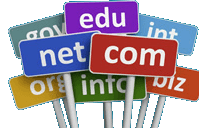 20 Email Accounts
Webmail Hosting included
                                                                    10 Databases  ( MySQL  MariaDB )                       
SSD Drives for increased web page loading speeds.
cPanel control center to manage your website and email
Easily install over 300 free apps including WordPress and Joomla with one click!
Multiple PHP Hosting available from version 5.4 to PHP 8*

24/7 Full Support
Website Builder. A free 3 page WordPress website if you need it, just ask!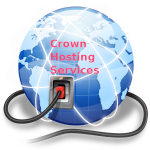 Choose data centre's in London or North America

Dedicated IP address available for extra annual payment

IPv6 address available @ no extra charge
                          Purchase safely with our TLS encryption technology.
Only £3.95 per month
OR      £39.95 per Year !! ( saving 7.45 )
---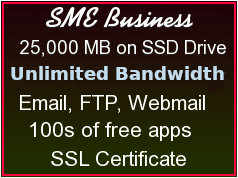 Crown Hosting services will look after your personal website, blog or forum on our own data servers. This removes the need for you to buy and maintain expensive hardware, and also will counter the disadvantages of using a free service which will not allow you to have your own registered domain name. We operate from data centres in London and North America and employ a high-speed global fibre optic network, using T1 connections that are linked directly to the T3 lines that form the backbone of the Internet, ensuring high data-transfer rates. In order to keep this equipment running, we employ multiple power supplies, including stand-alone generators, to ensure that power is available at all times. Our data servers are housed in climate-controlled rooms with technical support staff are available 24 hours a day, 7 days a week. North American clients visit crownhosting.net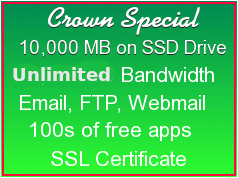 How much Web Space do I need ? Unless your an expert or already have web space it can be difficult to know just how much web space to purchase. If you website is mainly text with just a few images then our Personal Plan should suffice. Text uses very little web space whereas lots of images can eat it up quickly! If your website is going to host lots of image files then the Crown Special Package is your best bet to start with, you can seemlessly upgrade to the commercial package later at any time. Business clients should use our SME Hosting package which offers unlimited disk space for your website and email. Managed WordPress Hosting. If you lack the skill or time to update and maintain your website our Managed WordPress Hosting service could be just what your looking for. Our experienced web team will look after it for you for a low monthly cost.