Managed WordPress Hosting Services
If you don't have time to look after your own website then our WordPress Maintenance Service is for you! This premium service gives you complete peace of mind over your website leaving you free to concentrate on running your business! Crown Hosting® have been installing and managing WordPress websites since 2004 and are experts at all things WordPress! With all our managed WordPress hosting service plans we include:
Regular upgrades of WordPress software
Update your Themes, Widgets and Plugins
Anti virus and malware scan
Add your content to pages and publish
Create new pages as required
Update or create Menus and Categories
Install and manage SEO software to optimise your website for search engines
Install an SSL/TLS Certificate
Create daily backups and store on our own dedicated backup servers
24/7 Support through our ticket system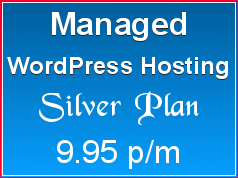 5,000 MB file Space
A FREE

SSL Certificate

50 GB total bandwidth
Five sub domains
Five Parked Domains
One addon domain for multi sites
20 Email Accounts
Webmail Hosting
10 Databases ( MySQL MariaDB )
SSD Drives
cPanel control center
FTP Access
Over 300 free apps
Multiple PHP Hosting Versions
24/7 Full Support
IPv6 address available free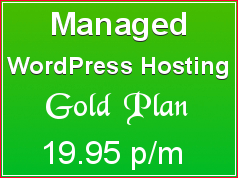 10 GB Web space
50 GB total bandwidth
10 sub domains
A FREE SSL Certificate
10 Addon domains for multi site hosting
Unlimited Email Accounts
Webmail
20 Databases MySQL / MariaDB
Fast SSD Drives
cPanel control center
FTP access
Over 300 free apps
Multiple PHP Versions available
Data Centers Europe, Canada or USA
24/7 Full Support
Free IPv6 address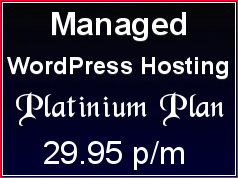 Unlimited Disk Space
Unlimited Bandwidth
A FREE SSL Certificate is included
Multiple PHP Versions available
10 sub domains
Unlimited Email Accounts
Webmail
20 Databases MySQL / MariaDB
SSD Drives
cPanel control center
FTP access
Over 300 free apps
Data Centers Canada, Europe or USA
IPv6 address available @ no extra charge
24/7 Full Support
Paypal and credit cards accepted
All WordPress websites are hosted on super fast SSD drives and incorporate the latest HTTP/2 technology. Multiple hardened PHP versions are also available to suit your software and scripts from PHP 5.5 up to the latest PHP 7.* WordPress is an incredibly popular Content Management System (CMS) for web sites. Whether you're creating a blog, a business web site or just somewhere to display information for your local club, WordPress is one of the easiest and most powerful systems on the web and it powers millions of websites worldwide. Sign up with Crown Hosting® today and get yourself or your business presence on-line in as little as 24 hours!
Benefits of our WordPress hosting services
1. High Performance: Our hosting service is optimized for WordPress, ensuring that your website loads quickly and efficiently.
2. Security: We take security seriously, and our hosting service is designed to protect your website from potential threats.
3. Automatic Updates: We ensure that your WordPress installation is always up to date with the latest security patches and features.
4. Expert Support: Our team of experts is available 24/7 to assist you with any issues you may encounter.
5. Scalability: As your business grows, our hosting service can easily scale to meet your needs. We offer a range of plans to suit businesses of all sizes and budgets. Whether you are just starting out or have an established online presence, we have a plan that will work for you. If you are interested in learning more about our WordPress hosting service, please don't hesitate to contact us. We would be happy to answer any questions you may have and provide you with more information. Thank you for your time and consideration.